Programs are very reasonably priced.

For available booking dates and more

information call Grandma. (734) 847-6990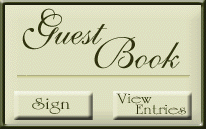 Grandma's Past Appearences

Michigan Library Association's Spring Institute

Woodlands Library Cooperative's Science in the Library

University of Toledo's Children's Rocketfest

Appeared on WTOL TV 11's Saturday Morning with Dave Carlson

Many programs for the Toledo Public Library Branches,

Monroe County Library System Branches, Lenawee County

Library System Branches, The Library Network Library Branches.

Henry County Ohio Leadership Conference

Erie Mason Central Elementary School's Science Fair